CHRISTMAS SPECIALS
and New Year Discounts
valid through October 31st 2015
For a limited time we are pleased to be the ONLY PROFESSIONAL MOBILE DETAIL COMPANY to offer our clients exclusive memberships. Other companies as well as ours have offered monthly maintenance plans for your vehicle. They charge you a fee and you bring your car in monthly, weekly, or even daily. The idea is great , in that it solves the problem of driving a dirty car ; without worrying about proper cleaning procedures. Just as our award-winning finished results are beyond your expectations; we offer a "MEMBERSHIP" to our clients that is beyond what others are capable of offering. Our memberships are a deeper connection to our services and your vehicle will be rewarded handsomely. For the past 9 years we have offered these memberships to special clients but for a limited time we are opening this up to everyone who is interested. To keep this a truly unique experience for your car and us we only have 10 spots available in each of the 2 categories AND ONLY 3 SPOTS AVAILABLE FOR 5 LUCKY VEHICLES for our PRESIDENTIAL MEMBERSHIP . When these spots are taken your name will be entered on a waiting list for the next available opening.
Member Benefits include the following....
1) Members recieve specials not offered to the general public
2) Members are scheduled appointments as soon as needed
3) Members are able to purchase gift cards all year long
4) Members recieve car care kits with each level of membership
5) Members will be offered discounts at local merchants for other services such as opening a locked car, oil change specials, product specials, etc upon showing your MEMBERSHIP CARD
3 Memberships are offered in addition to our specials listed below.
- - - - ENTHUSIAST Membership - Our entry level membership has you in the driver's seat enjoying your vehicle from a clean point of view. Your vehicle will be treated to a QUICK WAX (handwash, handwax, vacuum interior and trunk, wipe down dash and clean door panels and cup holders, clean windows, clean wheels, tires dressed) once a month for a 12 month period. Bird dropping car care (Retail Value $43.99) kit included for no additional charge and will be refilled as needed.
Monthly Plan Membership $695 Special Discount buy 12 months; recieve 1 extra month at no charge. This price is for 2 door cars
*** 4 door cars,suv's, trucks slightly higher
- - - - EXECUTIVE Membership - Our most popular offering. This turbo-chraged package is more comprehensive and all inclusive for a broader range of vehicle uses. This package starts with a paint reconditioning and polish, handwax, 2 step leather clean and condition, carpet and mat shampoo and fabric guard, engine soap and detail, trunk/cargo detail, wheel detail and wheel wax keeps the brake dust to a minimum, window rain repellent, console detail, dash clean and detail, interior deodorizing/santizing/germ and allergen removal, transmission shifter cleaned, steering wheel cleaned, a/c vents cleaned, gas filler door cleaned, gas and brake pedals cleaned, door jams waxed and fender wells cleaned. Once the vehicle is 'detailed' your auto will be treated to a monthly ENTHUSIAST wash or bi-weekly ENTHUSIAST wash. You will recieve a bird dropping car care kit as well as an interior kit customized for your specific interior.
Monthly Plan regular $1495 2 door cars. Christmas Special recieve 3 washes at no additional charge ( $176 value )
*** 4 door cars,suv's, trucks slighlty higher
2 Times a Month Plan regular $2190. Christmas Special recieve 6 washes at no additional charge ($352 Value)
*** 4 door cars,suv's, trucks slighlty higher
4 times a Month Plan regular $3580. Christmas Special recieve 10 washes at no additional charge or 1 detail ($580- $795 value)
*** 4 door cars,suv's, trucks slightly higher
- - - - PRESIDENTIAL MEMBERSHIP is the ULTIMATE in car care and for the Professional that demands their vehicle is in the best condition possible at every moment. This is for the person who has everything and LOVES their car! Every surface of the vehicle is reconditioned and brought back to factory standards and given the ultimate in care and all paint, leather, and carpet is sealed and protected. Each step will be documented and then given to the client for his/her reference. The vehicle is first assessed and all surfaces are electronically and digitally measured and diagnosed as to what steps will be taken to restore each every surface. Once the vehicle is brought back to specs; the vehicle will be washed monthly. Every other month the vehicle will then be assessed and detailed as needed. You will recieve a customized emergency kit consisting of bird dropping kit, leather care kit, carpet stain removal kit, tire gauge, and air compressor, special monogrammed towels as well as 1 track used tire from the PORSCHE WORLD ROADSHOW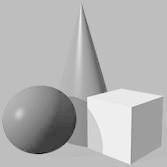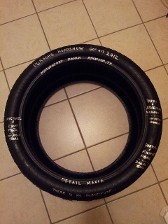 These track used tires can be customized to your specifications and can be displayed in your garage. Your vehicle is assessed for up to 2 hours for $200. The fee is non-refundable but can be applied to your final total reducing the amount you will pay for your vehicle at your location.The price is dependent upon the vehicle's current condition and what it takes to bring the car up to factory levels. 3 PACKAGES AVAILABLE.
**********************************************************************************************************
**********************************************************************************************************
***********************************************************************************************************
1) FULL DETAIL.
( THIS WILL BURST MANY OF THE other CARWASHES' "'BUBBLES'" AND IS MANY LEVELS BEYOND WHAT 'OTHER COMPANIES' ARE CAPABLE OF !!! )
VEHICLE IS TREATED TO A LUXURY HANDWASH, BASIC MACHINE POLISH ( THIS WILL REMOVE A LARGE PERCENTAGE OF MINOR SURFACE SWIRLS ) AND WAX, HAND - APPLIED. WHEEL DETAIL AND TIRE SHINE.
RAIN REPELLENT APPLIED TO ALL EXTERIOR WINDOWS. INTERIOR IS THOROUGHLY SHAMPOOED, AND FABRIC PROTECTANT APPLIED. LEATHER IS CLEANED AND CONDITIONED. CONSOLE AND DASH IS DETAILED. ALLOW 3-5 HOURS FOR COMPLETION. STARTS AT $675 FOR 2 DOOR CARS
Full Detail $675
Elite Detail $855

Ultra Luxury Performance

Detail $1495+

Luxury Handwash
X
X
X
Basic Machine Polish
X
X
X
Handwax
X
X
X
Wheel Detail
X
X
X
Tire Shine
X
X
X
Exterior Window Rain Repel
X
X
X
Interior Carpet Shampoo
X
X
X
Carpet Fabric Guard
X
X
X
Leather Clean and Condition
X
X
X
Console Detail
X
X
X
Dash Detail
X
X
X
Engine Detail
X
X

Upgrade Paint Recondition

Treatment- 2 step paint polish

X

X

Paint Sealant 6-8 month Protection
X
X
High Velocity Speed Foam
X
Paint Sealant Upgraded to 12-14 months
X

Intense 24 hr

Deep Leather Reconditioning

X
XPEL Door Edge Guard Protection
X
Chrome and Badge Detailing
X
Trunk/Cargo detail
X
Deep Paint Clean
X
Electronic Paint Measurement
X
Paint Jewelled to Best Possible Condition
X
- - - OR - - -
2) ELITE DETAIL ( THIS IS A SUPERCHARGED FULL DETAIL !! ) ADD ENGINE SOAP AND DETAIL TO ABOVE FULL DETAIL. PAINT SURFACE DECONTAMINATION AND 2 STEP PAINT POLISH, (removes most swirls, surfaces scratches andholograms) WITH HAND WAX APPLICATION, DEALERSHIP PAINT SEALANT OR PAINT GLAZE. ALLOW 3-7 HOURS FOR COMPLETION

STARTING AT $855
- - - OR - - -
3) ULTRA LUXURY PERFORMANCE DETAIL - - - - - - RECOMMENDED FOR THE TRUE AUTO ENTHUSIAST OR AUTO COLLECTOR.

YOUR VEHICLE WILL BE ASSESSED AND GIVEN MY RECOMMENDATION FOR FULL AUTO RECONDITIONING. NOT JUST WASHED AND PROTECTED, BUT TAKEN MANY STEPS BEYOND WITH CUTTING - EDGE CHEMICALS THAT WILL PROTECT YOUR AUTO FOR MONTHS TO COME. THIS SPECIALIZED PROCESS REQUIRES YOU TO NOT DRIVE YOUR AUTO FOR 48 HOURS AND TAKES 24 man - hours TO COMPLETE.
STARTING AT $1495
-----------------------------------------------------------------------------------
Basic Handwashes start at $85 and we must have at 3 cars at your location for this price. My 'HANDWASH' is like a 'detail' at the local car wash. We spend about 1- 1.5 hours degreasing and washing and applying a color enhancer to your vehicle, interior is vacuumed and windows are cleaned. Wheels are cleaned and tires dressed.
------------------------------------------------------------------------------------------------------------------------------------------------------------------------------------------------------------------------------------------
Engine Detailing starting at $195*** (grime removal, oil leak/radiator overflow, high dust/dirt/mud accumulation, ADDITIONAL)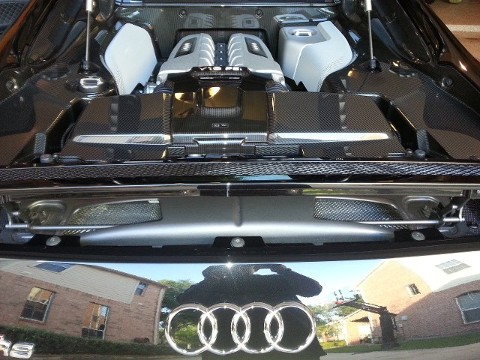 *** Special good with any package. Otherwise Engine Detail by itself is $295+ within 20 miles from galleria mall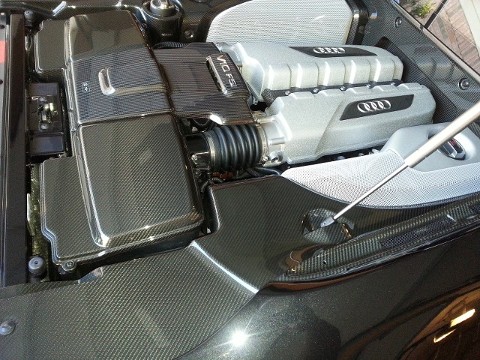 We also offer :
Paint Coating, Window Coating, Wheel Coating, and Leather Coating by GTECHNIQ. I am the ONLY MASTER CERTIFIED INSTALLER of GTECHNIQ in Houston.
OFFERS ABOVE GOOD UNTIL OCTOBER 31, 2015.