We service all fleets, all sizes, all locations. We set-up at your location and bring our industrial cleaning equipment. We can even pressure wash your driveway, parking lot ,or building to make it look good as new. School buses are better noticed when they are cleanest. Coach buses used at LAKEWOOD CHURCH look showroom fresh in the sunday sunlight. Your fleet is cleaned at your location on your schedule according to your needs/budget. Call or email us today for your free quote and LOCATION INSPECTION that will give you an itemized detailing of our services/prices and recommended service intervals!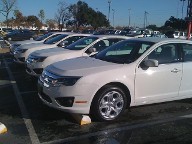 FLEET MANAGERS CHOOSE US WHEN...
...... you want the best company in Houston servicing your fleet with a customized service plan according to your needs at your location.
...... you want to put your company's best face forward to potential clients. Every time you are on the road with a marked company vehicle you are making a sales pitch!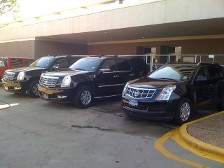 ..... you want wholesale pricing to service your fleet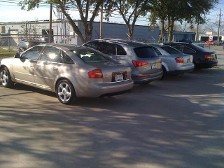 Consider KELLEY BLUE BOOK lists vehicles in EXCELLENT condition that " need no reconditioning " and have " engine compartments that are clean, with no fluid leaks and are free of any visible wear or visible defects ". KBB.COM lists many vehicle values for the secondary market...............example
2007 Honda Accord sedan with 20,000 miles in excellent condition fetches $11,200
While a 2007 Honda Accord with 20,000 miles in fair condition only gets $9,425..........that is a $1,775 DIFFERENCE. EVEN WITH A DETAIL BILL OF 300. ( MANY TIMES LOWER IF THE VEHICLE IS FREQUENTLY MAINTAINED ) You still pocket $1,475. In this economy that is a better return on than any investment wall street has to offer!! NOWHERE else can one invest 300. and in a few hours, at dealer trade in...you recieve a $1,475 return!!!!