Our 2014 AIR FORCE ONE Detailing Team delivered professional results and brought the shine!
We travelled to seattle, washington to the Seattle Museum Of Flight on Boeing Field and detailed and restored the Original Air Force One and 1 of 4 Concorde Jets in the U.S.
This is not an easy task coordinating supplies, sponsors, team members, lunches, visitor traffic, rides to and from the Museum, etc etc But Renny and Diane Doyle do it every year! I am honored and proud to play such a small part. Every day we held safety meetings and I was honored to ask the LORD's Blessing for our group on the 1st day of work - MONDAY.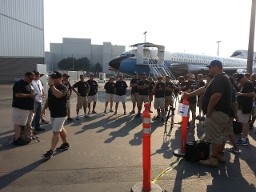 The plane wing is very dangerous to work on. And after we perform our polishing steps and give it the SONAX Polymer Net Shield Treatment... the wing is very slick!!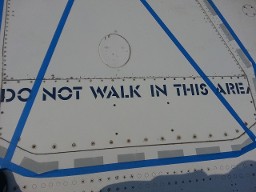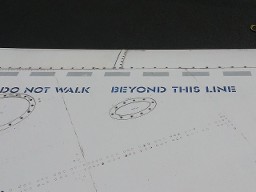 Our team prepares for the first polishing step on the wings of the CONCORDE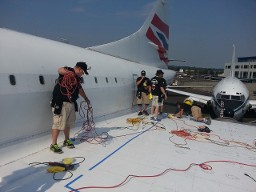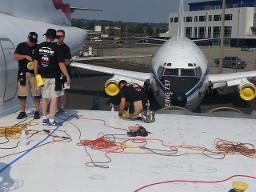 <<<This is a cool pic that shows BOEING 737 #1 that we detailed last year in august 2013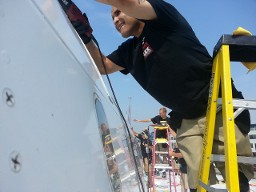 Our team used various ladders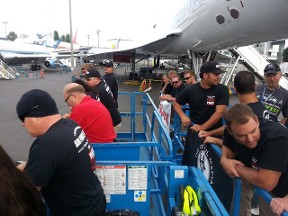 and lifts to complete our job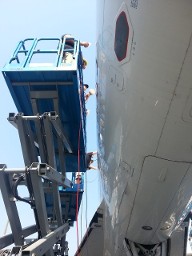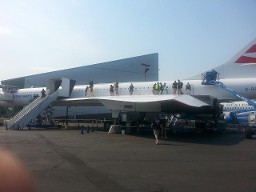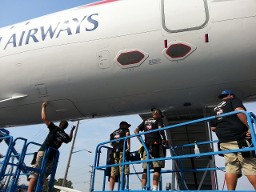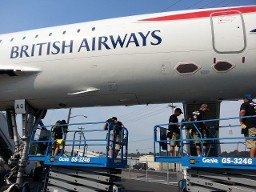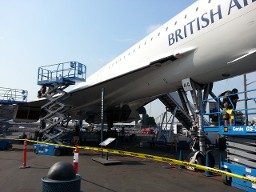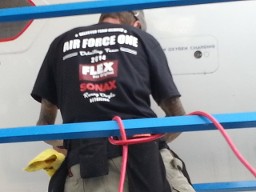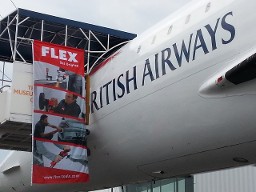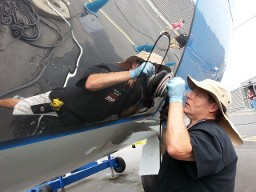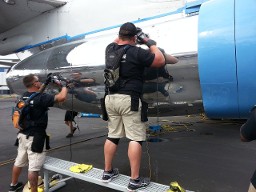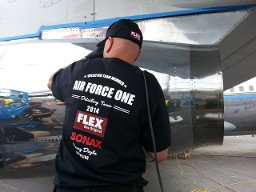 Engine and Aluminum polishing are very difficult to get right. Aluminum will shine and we are able to restore it back to factory standards. Below are pics of me doing a tiny section of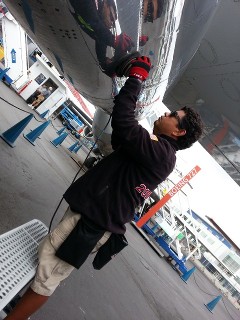 ENGINE #1
on AIR FORCE ONE.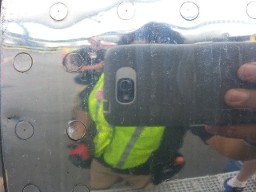 <<< BEFORE
>>>>>> BEFORE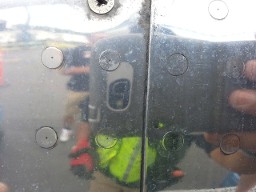 AFTER....mirror shine >>>>>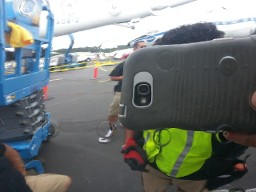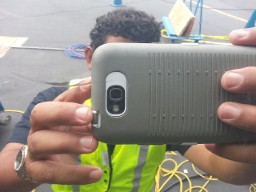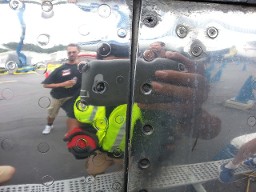 <<<< this shows mirror shine on the left panel and BEFORE we polished it on the right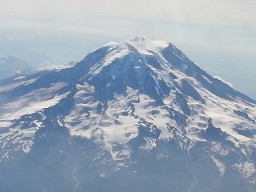 Mount Rainier is an amazing sight. I sat next to a man that climbed it in 6 days with an expedition group.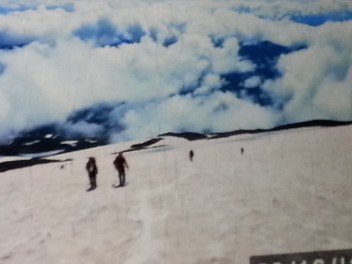 I had no idea it looked like this from the top of the mountain. The Lord creates some incredible things !!
At the end of the week. 7 days of 32 detailers putting in 10 hours a day. we put in over 2100 hours to restore the above aircraft and bring it back to museum standards. We take pics on the wing of AIR FORCE ONE.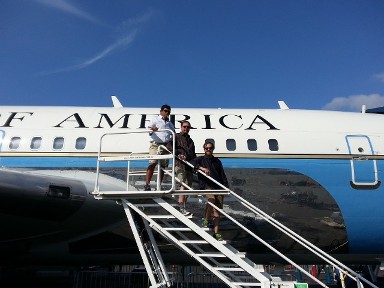 <<< This the TEXAS POSSE wearing ROBERT GRAHAM SHIRTS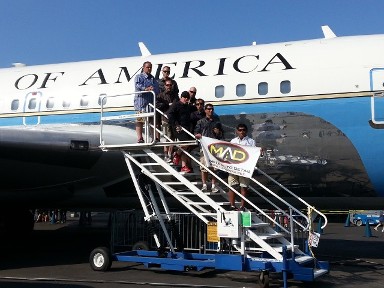 << Then we took this pic with cigars
We also hired videographers to document our time on the restoration >>>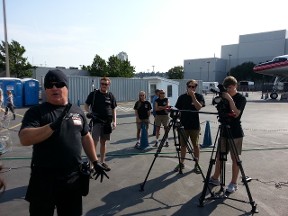 We also took some time to blow off some steam. I pretty much think that this is the only time in this aircrafts' history that President Clinton and Nixon posed for photos and took some questions from the team!!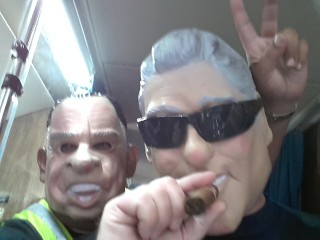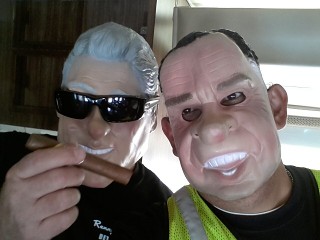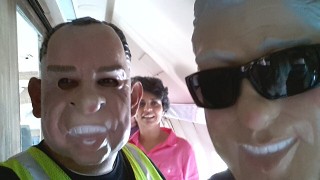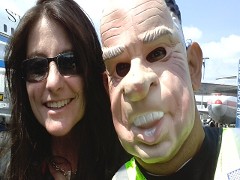 <<< Here I am posing with Diane Doyle. While proclaiming " I am not a CROOK !!! "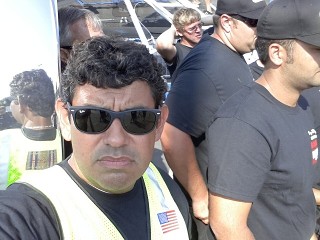 <<< selfie on ENGINE #4
>>>STRATEGIZING >>>>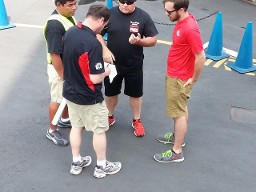 >>>> A pic with my mentor and friend RENNY DOYLE >>>>>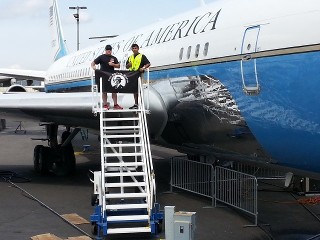 INCREDIBLE SPONSORS ....BOB from FLEX North America >>>>>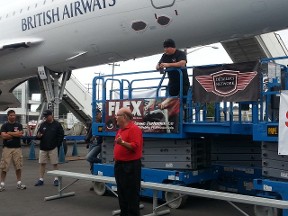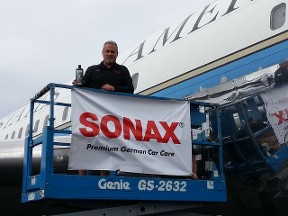 <<< ROB from SONAX >>>>>>>>>>>>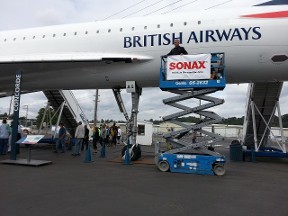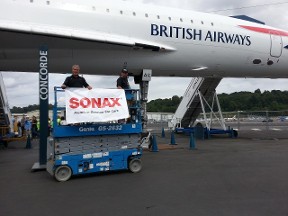 INCREDIBLE VIEW FROM THE #RD LEVEL OF THE MUSEUM OF FLIGHT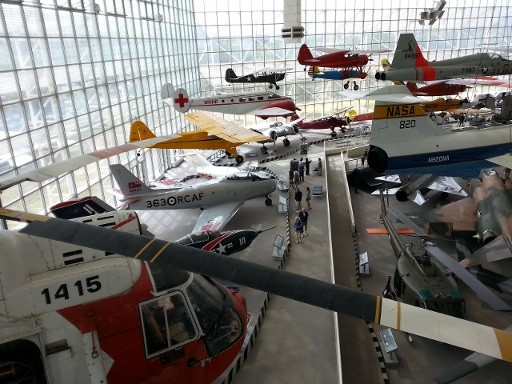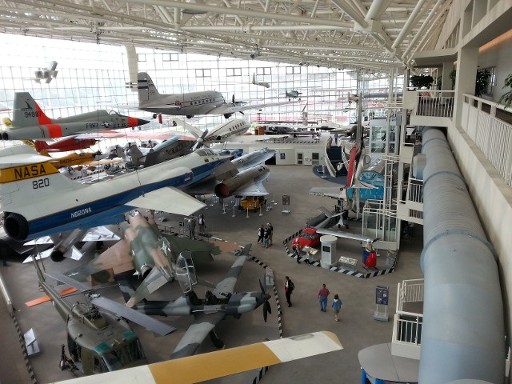 This is a cool pic. This was a video setup on the upper level of the MUSEUM and they decided they would interview me, for the documentary!! Honored that my opinions and words and thoughts and input would be used in any film project associated with this weeks' events!!