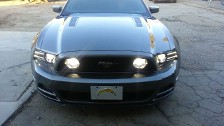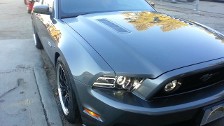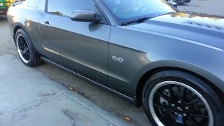 I GOT ALOT OF RESPECT FOR THIS MUSTANG GT. IT WAS NOT BORN A BOSS AT THE FACTORY BUT THIS CLIENT HAS TRANSFORMED THIS GT INTO A VERY COOL CAR! WHILE AT BIG BEAR LAKE , CALIFORNIA FOR MY INTERNSHIP WITH RENNY DOYLE'S DETAILERS' NETWORK...WE HAD THE PLEASURE OF WORKING ON THIS CAR.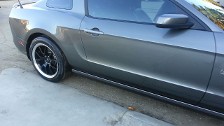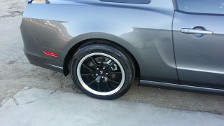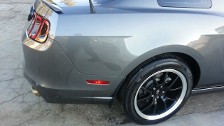 WE TREATED THIS WITH A DEGREASING HANDWASH, DEEP CLEANED THE PAINT, THEN SEVERAL STEPS OF PAINT JEWELLING AND APPLYING AN INCREDIBLE PAINT COATING THAT LASTS FOR MONTHS AND EVEN YEARS!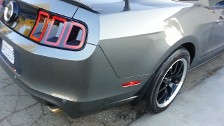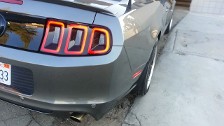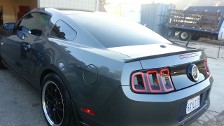 OUR TEAM SPENT NEARLY 40 HOURS RESTORING THIS BEAUTY TO AN INCREDIBLE LEVEL OF REFLECTIVITY AND PROTECTION.!!