CHEVROLET COLORADO detailing Hotline 281-216-5833
This poor truck had seen better days and badly needed my brand of a RESTORATION DETAIL.
The entire truck had been subjected to industrial overspray. The same type of overspray as photgraphed on this white vehicle >>>>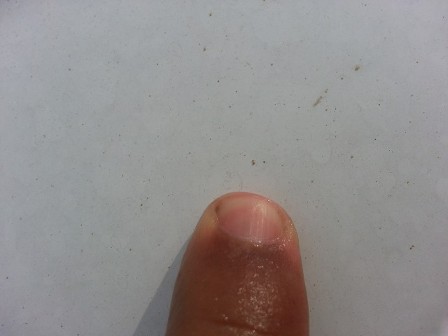 As if that wasn't bad enough...the vehicle had been baking the overspray in the Texas sun, heat, and humidity for over 2 months. To others this scenario was challenging and others this was impossible. Since 1983 I have been cleaning, polishing, and waxing cars and PRACTICING for this very moment!!
I started with a handwash, a deep paint clean, 2 compounding steps, and 3 polishing steps, as if that wasn't enough...I finished it off with a hand applied 2 step paint sealant. All these steps and tedious work amounted to nearly 24 hours on just the exterior!! It was the absolute SAFEST way to remove the industrial overspray and keep the clearcoat intact. My special regimen for this industrial sized problem is guaranteed for the LIFE of the vehicle!! THE RESULTS SPEAK FOR THEMSELVES...