2012 FERRARI F430
WITH ALMOST 500HP and a 0-60 time of 4 seconds this red Italian beauty is gorgeous! After our day of pampering and hand applied ITALIAN Specific wax (developed with FERRARI's assistance) this is the ULTIMATE of car care at your location.
This Presidential Detail is the BEST all inclusive detailing, preserving, and protecting that money can buy in Houston or anywhere else for that matter. Our award-winning, Master Certified results are exactly what your vehicle needs to get back in the fast lane. This package starts at 16 hours and goes beyond that time frame depending on what you want the finished results to look like and what starting point we have with your vehicle. This package is not for the faint of heart; but rather an investment to keep your vehicle preserved as if it just rolled out of MARANELLO.
No One Else In Texas Offers The Unique Ability or Expertise to Offer Our Level of Unparalleled Finished Results!!
Our packages are customized according to your use of the vehicle.
This F430 was treated to 2 separate handwashes,
paint decontamination from fallout,
transport to dealer,
paint cleanser applied by hand,
ITALIAN specific wax hand applied and hand polished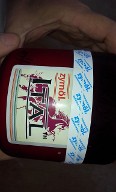 ,
wheel detail and wax, brake caliper detail and wax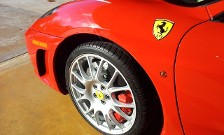 fender wells cleaned,
clear bra cleaning and atmospheric protectant and seal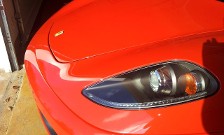 interior and exterior window clean,
light engine detail, engine bay cleanup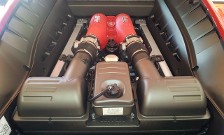 ,
aerodynamics degreased, cleaned, and treated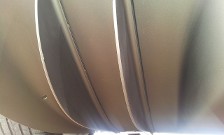 trunk and interior vacuum,
door jambs degreased and waxed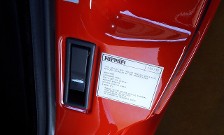 l
leather treatment to steering wheel,dash, headliner, full interior, and seats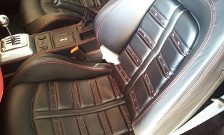 carbon fiber treated and waxed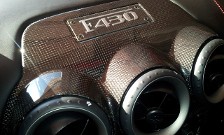 ,
console detail, dash detail,
fuel filler door degrease, detail, and handwax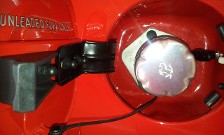 ,
minor paint touch up.
Metal clean, detail, polish, and sealant