FIAT FIGHTER JET at the MUSEUM of FLIGHT in SEATTLE, WASHINGTON
Not only did we detail AIR FORCE ONE; but we detailed the 1st 737 in production , a rare FIAT FIGHTER JET, F14 , INTRUDER.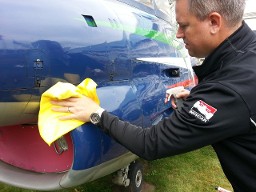 Not only did JASON from SONAX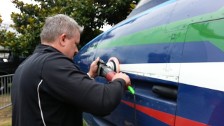 sponsor our group he got in there and polished and protected
these rare aircraft with us...WHAT AN HONOR to have such a widely recognized brand in our cache!!!
BOB from FLEX NORTH AMERICA does an amazing job of offering quality polishers that hold up to our extreme level of detailing! FLEX has supported us for years , but this week BOB polished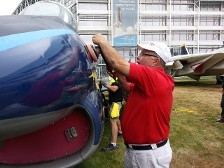 with us in spite of having his foot in a cast!
ROB from GTechniq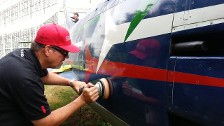 supports our team and helps us keep the polishing top level on our projects by supplying us with amazing products that yield incredible protection for months and years.