Just about every black car in Houston contains these swirls and scratches you see below, in their paint. ( At least the black cars that we DON'T take care of, have these swirls!!! ) Many factors contribute to black paint swirls. Corner car wash machines, dirty towels, improper washing/drying techniques, etc, etc.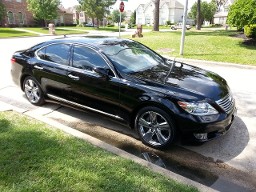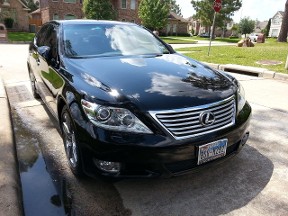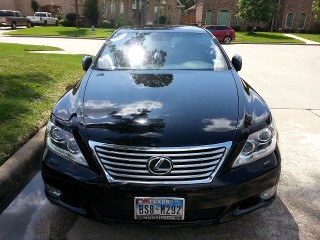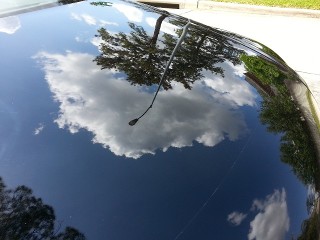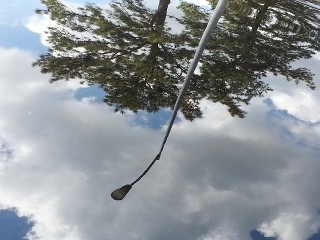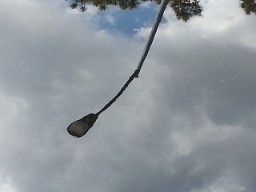 <<<< NOW The paint is polished and deep cleaned and the wax just allows the paint to radiate with clean, sharp edges and even the tiniest details in the landscape are able to be seen clearly!!
We are called and directed to remove as much of these SHINE KILLERS as possible. Many times the task to remove / lessen these swirls takes hours of labor intensive motions and many different steps of polishing. We charge accordingly and leave you with the professional results you would expect...at your doorstep. Your luxury car should not be subjected to anything less than professional results than we deliver. DO NOT allow others with limited skills to inflict their harm on your vehicle's paint!!