I am the only GTECHNIQ MASTER ACCREDITED INSTALLER in Houston. I detail your vehicle and apply these world class protective coatings to the vehicle's carpet, glass, leather, paint, tires, vinyl, wheels.
SMART SURFACE SCIENCE
The GTechniq lineup consists of C1, C2V3, C5, EXO, G1, I1, L1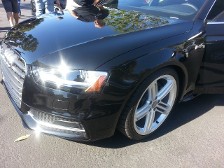 C1 Crystal Lacquer forms a sub micron 100% clear quartz film which is extremely hard and provides a durable, stain resistant surface that repels salt, oil, water, and dirt. These characteristics are why C1 is unbeatable for long term surface care since your car will require less washing as dirt, bugs, and road tar are washed away very easily.
This combined with the hardness of the coating will help to prevent premature paintwork dulling from micro scratches caused by frequent vigorous car washes to remove surface contaminants. C1 is alos independently proven to have the sternest UV filter of any paint protection product on the market, and forms the strongets barrier against bird droppings. Extraordinary results if used as a base coat to EXO or C2V3. Protects against color fading, bird droppings, acid rain, tree sap, oxidation, bug splatter, and road grime.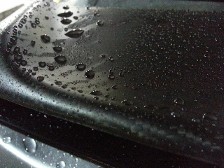 C2V3 C2V3 Liquid Crystal is the revolutionary way to make your car, boat, plane, or rv shine and stay cleaner longer. Thanks to GTechniq's unique Smart Surface Science. With C2V3 Liquid Crystal you get instant, effective protection from UV and dirt.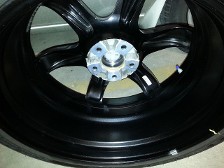 C5 Wheel Armor independently proven to outlast other rim coatings, C5 Wheel Armor uses a unique chemical bond to become the functional surface of your rims, making them dirt and brake dust repellent, as well as being able to drive cleaner longer.
Based on similar technology to our C1 paint protection, C5 is able to give you greater performance due to its unique exceptionally fine surface rheology and chemical bonding mechanism. The former property gives the coating its excellent stain resistance and contaminant resistance while the latter its durability.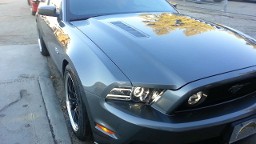 EXOV2 EXOV2 Ultra Durable Hybrid Coating offers sensational functionality and protection. EXO works on a wide range of substrates including paint, gel coat, glass, metal, fabric, stone, and perspex. Based on the next generation of inorganic - organic hybrid materials, it embodies GTechniq's goal to offer products that work harder and smarter, meaning more time enjoying your vehicle and less time maintaining it. EXOV2 can be used alone or as a top coat to C1.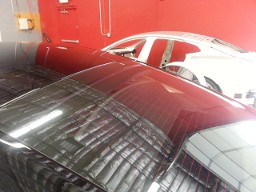 G1 Clear Vision and Smart Glass is unlike regular rain repellent coatings that adhere to the surface of the glass using relatively weak physical bonds, G1 Clear Vision and Smart Glass uses a chemical bond which gives G1 unrivaled durability. G1's excellent durability and exceptionally low smear characteristics make it ideal for car windscreens. 15,000-20,000 miles of durability, easy bug and ice removal, improved safety and visibility , extreme dirt repellency.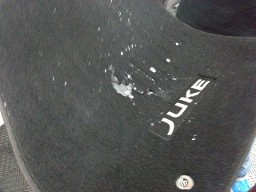 I1 Smart Fabric is a very unique fabic coating. The nano particles of I1 Smart Fabric coat the individual fibers of the fabric, thereby leaving the breathability and feel of the fabric unaffected. The nano particles allow the the stale air to escape, but at the same time repels any water or oil based liquids. The chemical base ensures a much deeper penetration of the active ingredient, giving I1 Smart Fabric treated surfaces better durability. Current generation products offer little in comparison. I1 Smart Fabric offers protection against liquid/food spills, harmful UV rays, perspiration , and odors.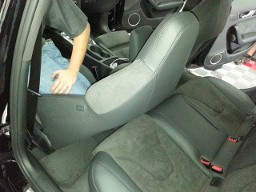 L1 Leather Guard is ultra durable, stain resistant, and offers significant abrasion against resistance. It also prevents dye transfer onto pale leather. The problem of blue jeans marking light colored leather is significantly reduced and great to manage and maintain. L1 Leather Guard protects against cracking and splitting, ink stains, liquid spills, food spills, wear and tear.