THIS BEAST OF A TOYOTA SUPRA was being treated to some extra horsepower and tuning at D3 Performance. I was called to bring the SHINE! This beast was washed, clay barred, and polished several times to attain this level of shine then we coated the car with a 2 year waterproof coating that will lallow the owner to drive the car cleaner for a longer period of time. Also aids in easier cleanup at the time of a wash.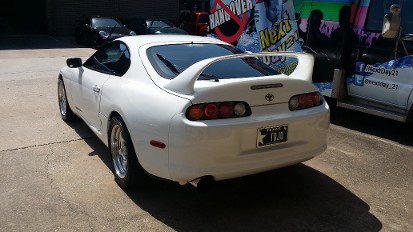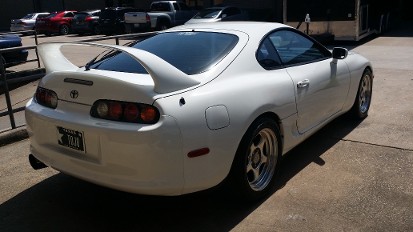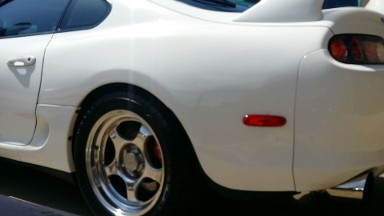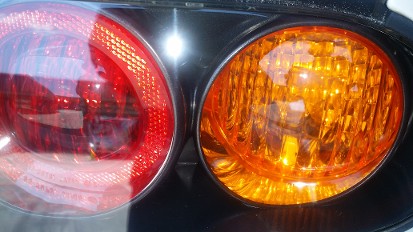 <<<<<< I polished the tail lights also. Not bad for a car that over 10 years+ old !!!
You can see how many scratches the lights had before we polished them>>>>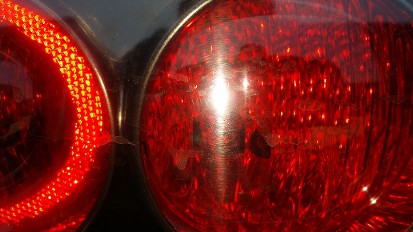 THIS IS THE SWIRLS AND CAR WAH SCRATCHES IN THE WHITE PAINT. THIS COMES FROM IMPROPER WASHING TECHNIQUES AND OVER TIME WILL DEVALUE YOUR VEHICLE AND DEGRADE YOUR REFLECTIVITY OF YOUR CAR'S PAINT. I REMOVED THESE SCRACTHES WITH SONAX POLISH AND FLEX POLISHER.