SUPRA BOAT DETAILING HOTLINE 281-216-5833
This boat's day of detailing was started with our high velocity foam that soaks into every crack and crevice. We then went to work polishing the fiberglass and restoring all the stainless steel and chrome pieces.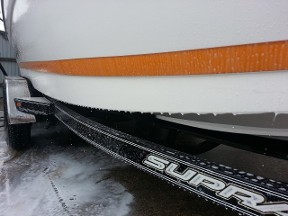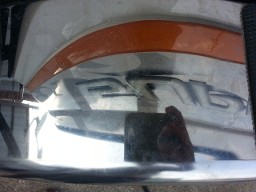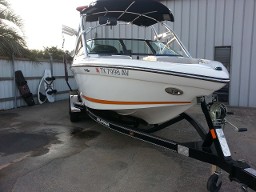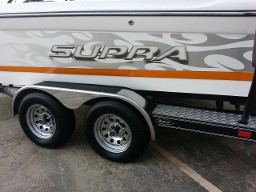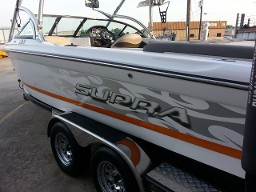 Once the shine came back we protected her from stem to stern and then worked our way to the inside. All the vinyl was cleaned, the console was detailed and the boat is now ready. give us a call or send us an email and we can make your boat look like new!!!