TESLA Detailing Hotline 281-216-5833
This electric vehicle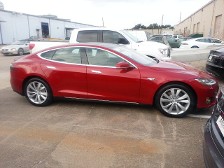 is probably the first rocket ship on 4 wheels.
In the same amount of time it takes you to read this sentence...mashing the pedal of this amazing vehicle; you will arrive at 60mph in 4 seconds!!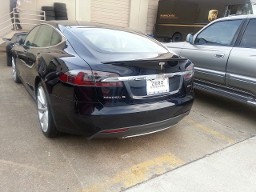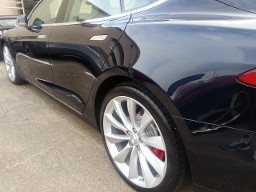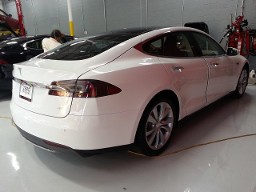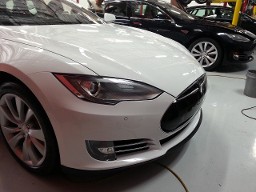 This is an incredible car...
Chrome handles that slide out when you need them and retract when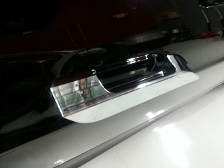 you don't.
A solid rush of energy, no sense of transmission shifts. The acceleration feels more like a roller coaster than an electric car.
The well appointed interior looks just as sexxy as the exterior.
The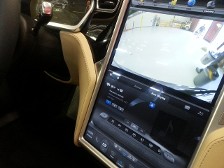 ipod like touchscreen dash is incredible space age technology.
Adding my special polishing touch to this vehicle just makes the experience of owning and driving this vehicle that much more special!! Check out the pics below of this MODEL S P85 we polished at TESLA Motors.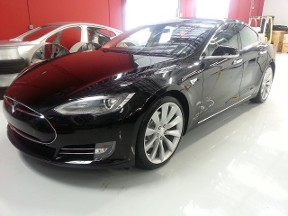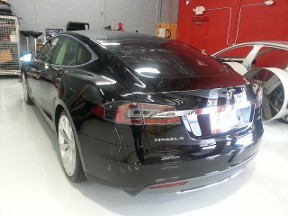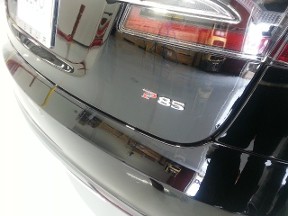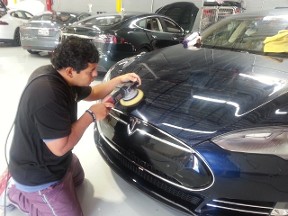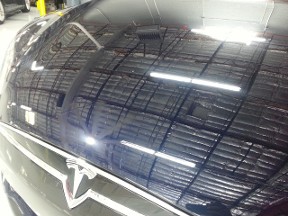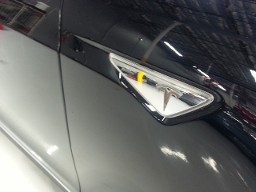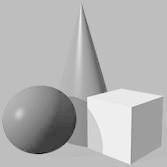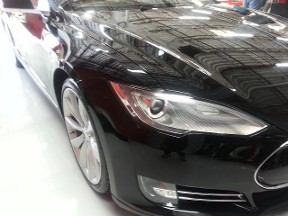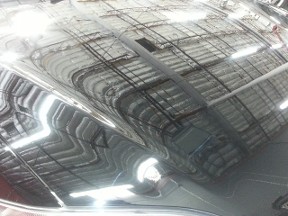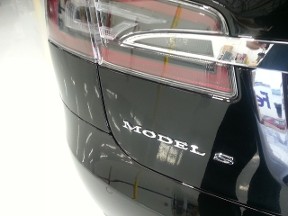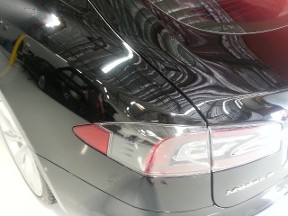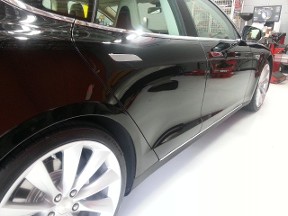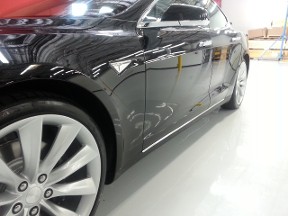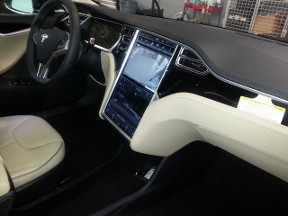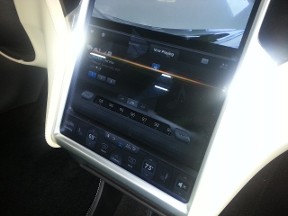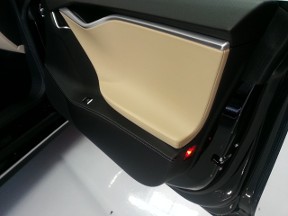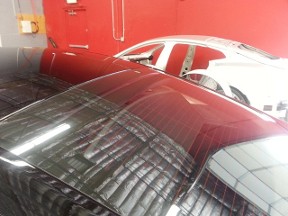 <<< This is a pic showing the reflection on the rear window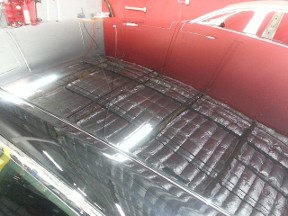 <<< This is a pic showing the reflection on the roof! My machine polishing skills will leave your paint looking factory fresh!!