TRIM RESTORATION Detailing Hotline 281-216-5833
Here we will highlight photos of trim pieces, vinyl letters and stripes, chrome pieces, etc we have not only cleaned but restored back to their natural beauty.
PLASTIC TRIM PIECES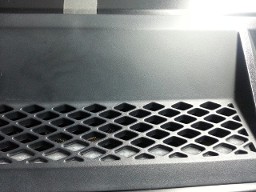 <<< BEFORE trim is fading and oxidizing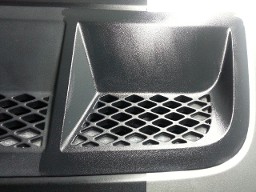 <<< AFTER trim is fed and 'setting up'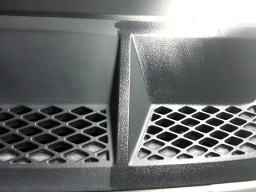 <<< More Drastic photo showing the BEFORE (on the left) and the AFTER (on the right)
VINYL STRIPE RESTORATION
<<< BEFORE shot of the faded and dull vinyl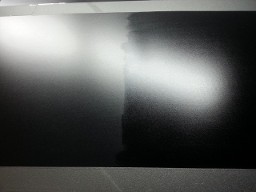 <<< This pic shows the BEFORE (left side) and the AFTER (right side)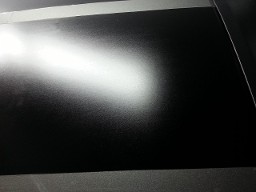 <<< RESTORED!! and even better than restored because we put a top coating on this stripe that will last for years!!