DODGE VIPER RT/10
Detailing Hotline 281-216-5833 We are able to deliver our award - winning results at your location WORLD WIDE, under any circumstances.
This VIPER was in pretty good shape when we contracted to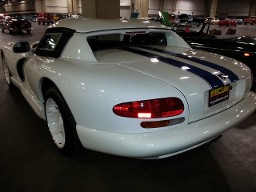 detail it for the Dallas Mecum Auction. But after our recipe for the ultimate in car care service; this vehicle brought in more than the owner anticipated. He told us after the auction....."Michael, you and your team did a great job! I was a little bit nervous investing more money into my car before an 'auction' sale. But you walked me through the process, I listened to your recommendations and I think the execution and the finished results of your team's hard work ...PAID OFF! I sold the car for $2300 more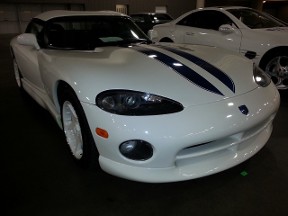 than I anticipated! Thank you guys for your efforts and I heartily endorse your team for anyone seeking to sell their car that want the MOST for their investment!"
Thank you for that glowing endorsement and we do treat every vehicle as it is our own and truly deliver amazing results for your vehicle's best showing possible!